Photo credit: christiandareedited.com
One thing that's true about rain boots for men is that it's quite a controversial topic. While they seem to be a natural fit for women (whom as I understand love to wear their Hunter boots whenever they can), they somehow struggle to be accepted by men. Here's my two cents on the subject.
I agree that many styles of rain boots are simply unsuitable and unappealing for men, but that's no excuse to keep wearing sneakers or ruining a great pair of shoes just because you don't want to wear (or don't know any) appropriate shoes for rain. Obviously, this is a bigger deal if you live in a place where it rains a lot. For those of us who only get to deal with the occasional showers every once in a while it might seem less urgent, but I still don't see how it would hurt to own a pair.
Now, this doesn't mean that I'm on board with grown men wearing a pair of bright colored wellies like it's nothing. I'm not saying it's wrong though; everyone can wear whatever they feel comfortable in and what matches their personal style. Still, I'm not sure everyone can pull off something like this unless they're Chuck Bass:

For those of us who don't have the fortune of looking awesome in whatever we throw at ourselves, there are other options to consider if you need to get a pair of rain-approved footwear: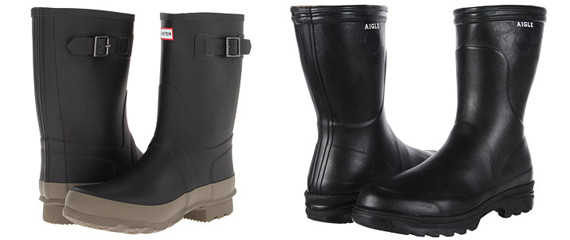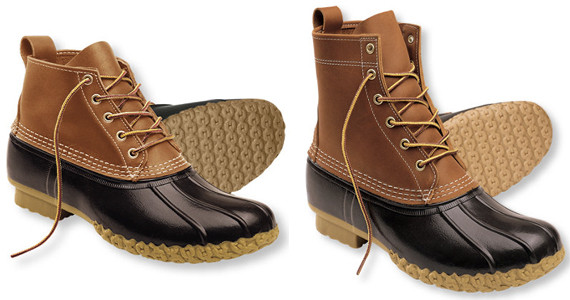 I don't see the problem with Hunter boots (also referred as wellies) as long as they're of a more subtle color and (in case you think the regular ones look too girly) a shorter length. Duck boots are also a great option for both rain and snow; they might look a little unconventional, and they're definitely not office appropriate, but still look pretty decent. Finally, you can also take a look at those rubber overshoes you can wear with a pair of dress shoes without worrying about ruining them.
Whatever option you choose, just remember: confidence is key. As long as you're comfortable and feel like you can pull it off, then wear it and don't pay attention to what other people may think. They're probably jealous, anyway.
Until next time,
-SGS